A 
dental crown
 is used to repair a damaged tooth or to protect it after treatments such as root canal therapy. In a restorative smile makeover, multiple dental crowns can be used to improve the appearance of teeth.
A dental crown is a covering for an existing tooth. It can improve the way a decayed or broken tooth looks and make it stronger and longer lasting. Crowns are usually made from porcelain or metal.
Porcelain or ceramic is the most aesthetically pleasing dental crown as it blends in with the surrounding teeth seamlessly. Porcelain crowns can match the colour, texture and translucency of your existing teeth. However, porcelain crowns (just like your natural teeth) are susceptible to wear and tear over time.
Porcelain and Metal is used in cases where more strength is needed to support a tooth. In some instances, the metal component of the crown might be visible through or under the porcelain. For this reason, they are deemed less appealing. For molars at the back of the mouth, a metal-based porcelain crown can be a good option.
Metal dental crowns are normally used for molars at the back of the mouth. They are the most strong and durable dental crown.
Your individual situation or severity of damage will determine which crown is most suitable for your case.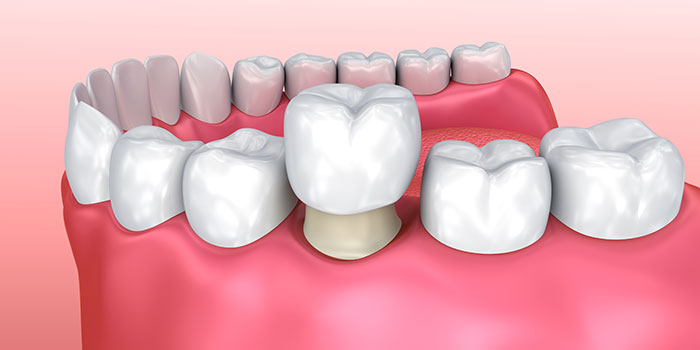 If you have missing teeth, we can close — or bridge — the gaps in your smile with dental bridges. A dental bridge is a false tooth (called a pontic) that is held in place by the teeth on either side of the gap. Although pontics can be made from a variety of materials such as gold, typically they're made from porcelain to aesthetically blend in with your natural teeth.
When you have a missing tooth or missing teeth, it can affect you in a number of ways. A dental bridge can address those changes, including:
restoring your smile
restoring the ability to properly chew
restoring your speech

 

and pronunciation
maintaining the shape of your face
re-adjusting your bite to properly distribute the force when you chew
preventing your remaining teeth from moving out of the correct position
If you wish to discuss the pros and cons of a Dental Bridge please give us a call or send us an email and we'd be happy to discuss that with you.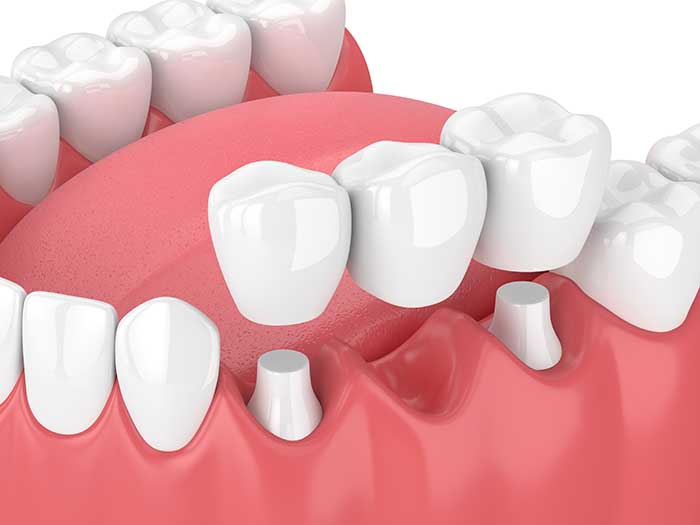 Ready to make an appointment?
It was great customer service
The entire experience was straight forward from organizing the appointment to attending. Very clean practice with lots of natural light. I required an emergency appointment as my tooth was killing me. Thanks to Dr Harmeet who was very gentle and got rid off my pain. Now I can enjoy my coffee again.
Sarah Rush
I could not recommend Dr Harmeet more highly
I have been going to Harmeet for scale and clean for years. It prevents more serious dental issues and he bulk bills. I could not recommend him more highly.
Ian Fleming
I highly recommend this clinic
I have been attending this clinic for over 10 years and I have always found Dr. Harmeet so skilful in his dentistry. He always offers good advice for dental health maintenance and has stabilised what was, a mouthful of old deteriorating amalgam fillings AND he has never hurt me during any of the procedures he has done.
Susan Page

​Please note if you are unable to attend your appointment 24 hours notice is required or a cancellation fee will apply. Three Broken appointments will result in further appointments at Dental Care @ Bentons being refused.
127 Bentons Rd Mornington Victoria
Find us at the corner of Dunns and Bentons Rd Mornington
We accept all major health funds. We are preferred providers for Australian Unity, HCF, CBHS & NIB.
The following health funds Aami, Apia, G Health, Quantas, Suncorp, Ing Health are incorporated with NIB.