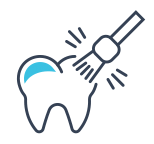 Visit our warm & welcoming dental practice in Mornington.
Preventative Dentistry is the key to reducing the rist of gum disease, cavities and tooth decay. The best way for your teeth to stay healthy is by coming in for regular check ups along with at-home personal care practices outlined below. Maintaining good dental hygiene is crucial to overall health. Daily brushing can help prevent cavities while flossing and regular dental cleanings will keep your teeth in good condition. Preventative dentistry also detects problems early and can mean minimally invasive treatments and therefore reduced cost. Our aim is to help you maintain strong and healthy teeth and gums for overall wellbeing and a beautiful smile for life.
Different Preventative Dental Treatments
The most common preventative dental treatments are:
1. Professional Dental Cleaning – Daily brushing and flossing are essential for good oral hygiene but professional dental cleaning is the best way to remove plaque and tatar buildup.
2. Comprehensive Oral Exam – Regular oral examinations will identify any early signs of cavities, gum disease and other potential problems. 
3. Diagnostic tests – Should we find any potential problems we will use x-ray to take a closer look and determine a plan of action.
4. Oral hygiene education – We will teach you the correct and best way of looking after your teeth at home to ensure your teeth stay healthy for as long as possible.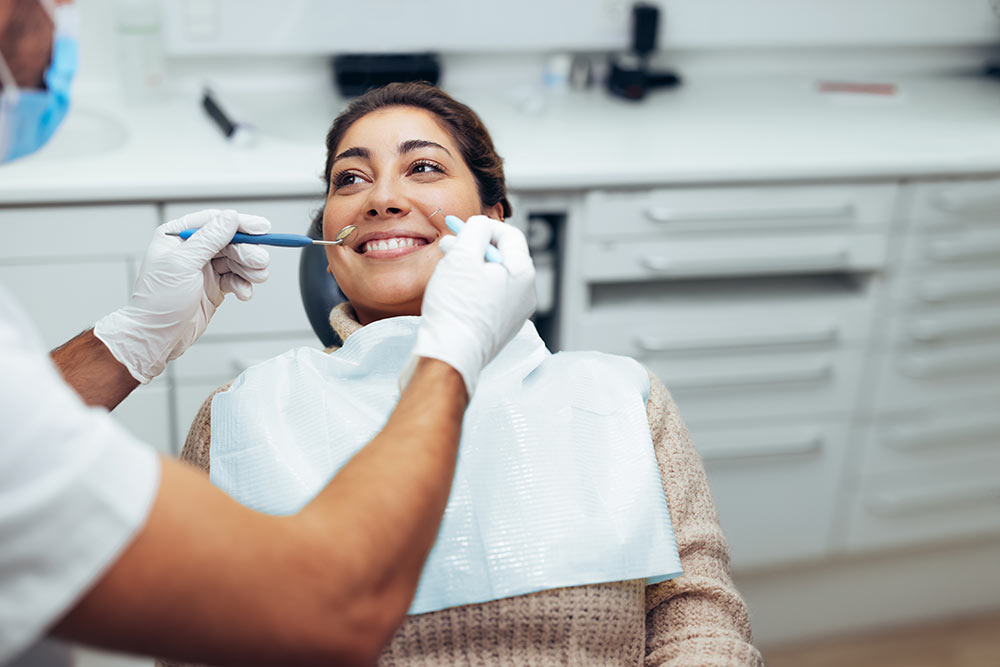 Best practices for healthy teeth
Brush your teeth twice daily.

 

The most important aspect of preventative dentistry is to brush your teeth twice each day with a toothbrush and fluoride toothpaste approved by your dentist or dental hygienist. The way you brush is also important. Make sure to take your time and gently move the brush in small circular motions in order to remove as much plaque as possible. Also, don't forget to brush your tongue. Doing so will help remove additional bacteria from your mouth and freshen your breath as well.
Floss Daily.

 

Flossing each day after you brush and in between meals will help clean food particles and bacteria from in between your teeth. However, as is the case with brushing, it's important to floss correctly in order to gain the most benefit. We'll be happy to demonstrate proper flossing techniques during your next appointment.
Use mouthwash.

 

Mouthwash reduces acid levels in the mouth, cleans the gums and areas around the gum line that are hard to reach with a brush, and adds minerals back into the teeth. If you're unsure of which mouthwash to use, ask us at your next appointment. Some mouthwashes are better for children, and some are better for individuals with sensitive teeth. Depending on the state of your oral health, we may recommend a prescription mouthwash for added protection and care.
Eat a well-balanced diet.

 

Eating a well-balanced diet will provide your teeth with the vitamins and nutrients they need to remain healthy and strong. Meanwhile, limiting your sugar intake will reduce plaque buildup and help prevent the need for costly dental treatments down the road.
Visit your dentist.

 

Brushing and flossing is great, but taking proper care of your teeth also means visiting the dentist every six months for routine cleanings, checkups and preventative care. That being said, the higher your risk for dental problems, the greater you'll benefit from more frequent visits.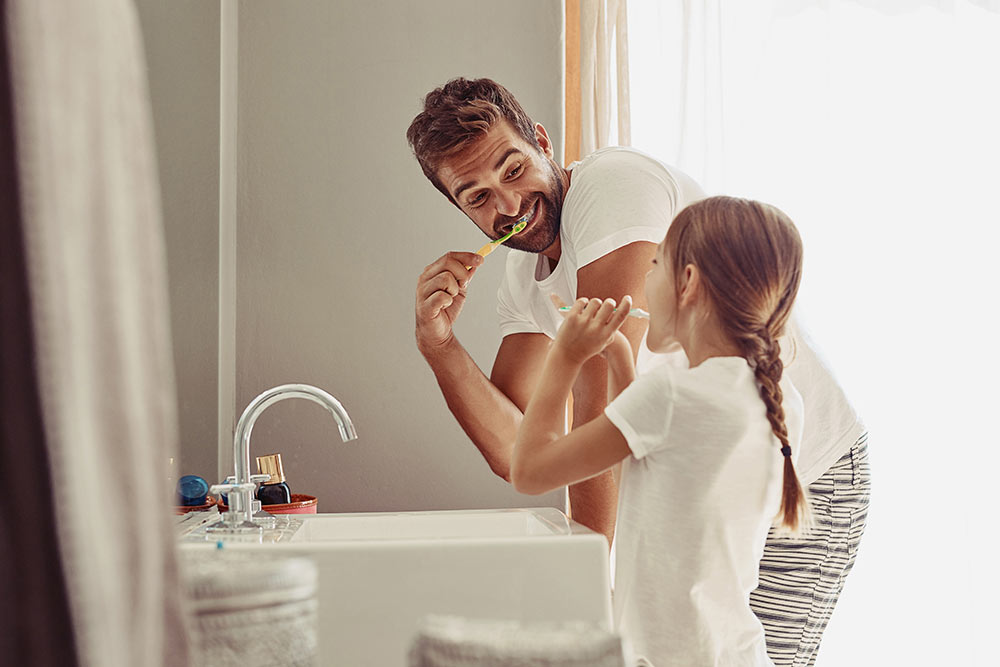 It was great customer service
The entire experience was straight forward from organizing the appointment to attending. Very clean practice with lots of natural light. I required an emergency appointment as my tooth was killing me. Thanks to Dr Harmeet who was very gentle and got rid off my pain. Now I can enjoy my coffee again.
Sarah Rush
I could not recommend Dr Harmeet more highly
I have been going to Harmeet for scale and clean for years. It prevents more serious dental issues and he bulk bills. I could not recommend him more highly.
Ian Fleming
I highly recommend this clinic
I have been attending this clinic for over 10 years and I have always found Dr. Harmeet so skilful in his dentistry. He always offers good advice for dental health maintenance and has stabilised what was, a mouthful of old deteriorating amalgam fillings AND he has never hurt me during any of the procedures he has done.
Susan Page

​Please note if you are unable to attend your appointment 24 hours notice is required or a cancellation fee will apply. Three Broken appointments will result in further appointments at Dental Care @ Bentons being refused.
127 Bentons Rd Mornington Victoria
Find us at the corner of Dunns and Bentons Rd Mornington
We accept all major health funds. We are preferred providers for Australian Unity, HCF, CBHS & NIB.
The following health funds Aami, Apia, G Health, Quantas, Suncorp, Ing Health are incorporated with NIB.