Dental implants are the perfect solution to replace missing teeth due to an accident or infection. At our dental practice, we can provide you with dental implants that will mirror your natural teeth. Screwed into your jawbone, implants are a safe, well-established treatment carried out under local anaesthetic. ​
What is a Dental Implant?
A dental implant is a structure that replaces a missing tooth. With screw-like devices, we insert an implant into the jawbone, and it acts as an anchor for an artificial tooth, called a crown.
A device called an abutment connects the artificial tooth to the dental implant.
The crown is custom-made to fit your mouth and match the color of your teeth. Crowns look, feel, and function like natural teeth.
Implants have several advantages over dentures, which are removable artificial teeth. Implants:
are more natural and comfortable
have a higher success rate
improve chewing function
lead to a lower risk of

 

cavities

 

developing in nearby teeth
lead to better maintenance of bone at the site of the lost tooth
cause decreased sensitivity in nearby teeth
do not need to be taken out and cleaned every night
However, dental implants are not suitable for everyone. The implanting devices must bond with the jawbone, so a person's bones must be healthy before they can undergo implant surgery.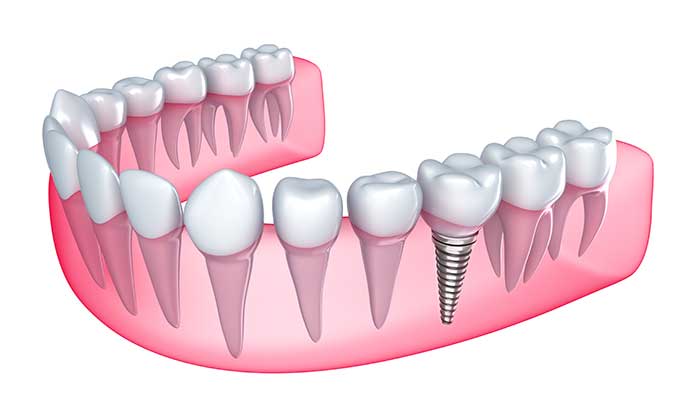 The cost of dental implant surgery varies, and the following factors can influence it:
the number and types of implants required
the location of the implants within the jaw
whether there is a need for any additional procedures to prepare the mouth for surgery
A dentist or another oral health professional can estimate the cost of dental implant surgery during an initial examination.
Some dental insurance policies cover a larger portion of the cost.
Other tooth replacement options, such as bridges, may be less expensive. However, bridges are harder to keep clean and often require replacement and repair, increasing the overall cost. Dental implants may provide longer-term benefits if a person takes care of them well.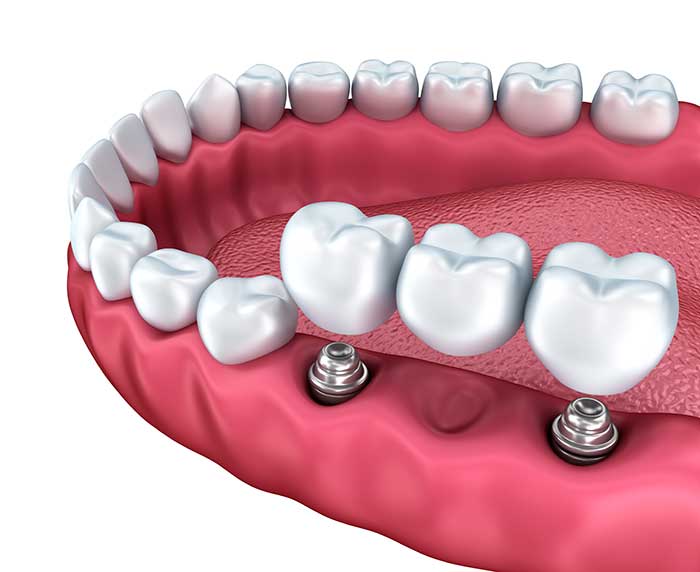 Ready to make an appointment?
It was great customer service
The entire experience was straight forward from organizing the appointment to attending. Very clean practice with lots of natural light. I required an emergency appointment as my tooth was killing me. Thanks to Dr Harmeet who was very gentle and got rid off my pain. Now I can enjoy my coffee again.
Sarah Rush
I could not recommend Dr Harmeet more highly
I have been going to Harmeet for scale and clean for years. It prevents more serious dental issues and he bulk bills. I could not recommend him more highly.
Ian Fleming
I highly recommend this clinic
I have been attending this clinic for over 10 years and I have always found Dr. Harmeet so skilful in his dentistry. He always offers good advice for dental health maintenance and has stabilised what was, a mouthful of old deteriorating amalgam fillings AND he has never hurt me during any of the procedures he has done.
Susan Page

​Please note if you are unable to attend your appointment 24 hours notice is required or a cancellation fee will apply. Three Broken appointments will result in further appointments at Dental Care @ Bentons being refused.
127 Bentons Rd Mornington Victoria
Find us at the corner of Dunns and Bentons Rd Mornington
We accept all major health funds. We are preferred providers for Australian Unity, HCF, CBHS & NIB.
The following health funds Aami, Apia, G Health, Quantas, Suncorp, Ing Health are incorporated with NIB.